Isolation of rat hepatocytes for pharmacological studies on metabotropic glutamate receptor (mGluR) subtype 5: a comparison between collagenase I versus collagenase IV
Clarissa Berardo

Department of Internal Medicine and Therapeutics, University of Pavia, Italy.

https://orcid.org/0000-0002-1257-5843

Andrea Ferrigno

Department of Internal Medicine and Therapeutics, University of Pavia, Italy.

Veronica Siciliano

Department of Internal Medicine and Therapeutics, University of Pavia, Italy.

https://orcid.org/0000-0002-5831-0226

Plinio Richelmi

Department of Internal Medicine and Therapeutics, University of Pavia, Italy.

https://orcid.org/0000-0003-1068-6854

Mariapia Vairetti

Dept. of Internal Medicine and Therapeutics, University of Pavia, Pavia, Italy, Italy.

https://orcid.org/0000-0002-2464-6127
Laura Giuseppina Di Pasqua | lauragiuseppin.dipasqua01@universitadipavia.it

Department of Internal Medicine and Therapeutics, University of Pavia, Italy.

https://orcid.org/0000-0003-0103-1493
Abstract
Isolated hepatocytes can be obtained from the liver by collagenase infusion, a procedure that could affect cell isolation as well as the integrity of membrane receptors. In this respect we compared metabotropic glutamate subtype 5 receptor (mGluR5) protein expression and activity in rat hepatocytes isolated by two collagenases, type I and type IV. Hepatocytes were isolated from male Wistar rats (200-250 g) using collagenase I or collagenase IV and after isolation, viability and morphology of rat hepatocytes were assessed measuring mGluR5 protein expression by Western blot analyses. mGluR5 activation was evaluated by inositol-1-phosphate (IP-1) accumulation after treatment with the mGluR5 orthosteric agonist ACPD or the selective antagonist MPEP. No difference in cellular viability and morphology was observed using collagenase I when compared with collagenase IV. An increase in mGluR5 protein expression was observed in hepatocytes isolated using collagenase IV with respect to collagenase I. Moreover, hepatocytes treated with ACPD and with MPEP presented higher levels of IP-1 when isolated using collagenase IV compared to collagenase I. These results indicate that collagenase IV better preserves the activity of surface proteins such as mGluR5 in isolated rat hepatocytes, an in vitro model useful to reduce the use of experimental animals, in line with the 3R ethical framework.
Downloads
Download data is not yet available.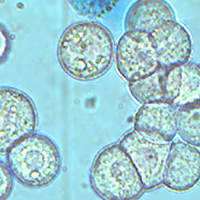 Info
Keywords:
collagenase, isolated hepatocytes, mGluR5, IP-1
Statistics
Abstract views:

195



PDF:

112

HTML:

0
How to Cite
Berardo, C., Ferrigno, A., Siciliano, V., Richelmi, P., Vairetti, M., & Di Pasqua, L. G. (2020). Isolation of rat hepatocytes for pharmacological studies on metabotropic glutamate receptor (mGluR) subtype 5: a comparison between collagenase I <em>versus</em&gt; collagenase IV. European Journal of Histochemistry, 64(2). https://doi.org/10.4081/ejh.2020.3123
Copyright (c) 2020 The Author(s)
This work is licensed under a Creative Commons Attribution-NonCommercial 4.0 International License.